…so little time.
Although I possess the ability to sew, it's not a skill that I exercise as often as others.  There is something about it that wears at my patience.  Yes, the person who spends hours building windows out of hundreds of individual cut bits of glass or crocheting stitches by the thousands doesn't find her patience tried until there's a Singer involved.
Don't think about it too hard.
Even so, my packrat mentality won't allow me to throw old clothes away.  That fabric might be good for something later. While I don't like sewing from scratch as much, I quite enjoy using a seam ripper and scissors to destroy something, then put it back together.  (One of my favorite Simpsons episodes is the one where Marge makes like 5 different outfits out of her one discount pink Chanel suit.  I only wish I were half that skilled). 
I've recently lost a bunch of weight, so my rip-up clothing pile has gotten substantially larger in proportion.  Here's where the fat jeans have been going:
Hmmmm…I'm gonna need more jeans.
I have also recently inherited a well-used and pre-threaded serger (Thanks Mom!).  2 needles and tiny scissors to do my bidding at the press of a button.  If I can just keep them in a straight line.  I'm working at that.
So, with all this in mind, here's what I've been coming across via the CRAFT blog March Mending Month Series lately:
Men's Dress Shirt Refashions by CleverGirl
Resize an Old Sweater by Julie-Bird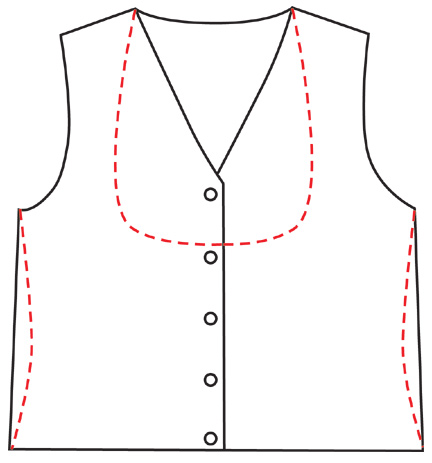 Thrift Store Revamp--Ugly Sweater to Bodice by Hannah
Tourniquet Patch by Turkey Feathers
Now would be a good time to clean out my closet, wouldn't you agree?