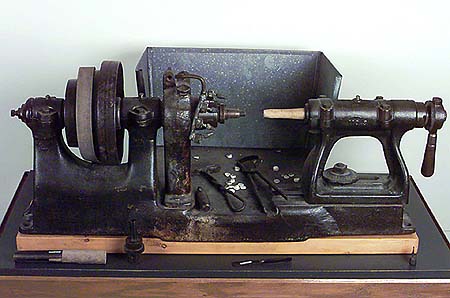 Button Cutting Machine, Illinois State Museum
A little known industry in the late 1800's and early half of the 20th century was button making.  Although many of the large factories were focused along the Mississippi River, home button cutters could be found anywhere there were shells to be harvested. 
My grandfather was one of these button makers, hand cutting and polishing beautiful shell buttons (popularly known as 'pearl' buttons for their shiny mother of pearl surfaces).
Learn more about shell button history here.